23 May 2018
Lisbon, top tourist destination
There are very few cities in the world that attract loads of tourists without an iconic sight or monument to represent them in the mind and imagination of travelers (customers). 
I was with my wife a couple of weeks ago in Lisbon, a striving capital but arguably not quite (yet) in the Premier League of world's tourist destinations.
Whilst walking up a street, we noticed a long line of people queuing up on the sidewalk. "What are they waiting for?" we wondered. Then an old "vintage" Lisbon tram arrived, totally packed with tourists. We then realized the line was a crowd waiting at a tram stop. Only a few from the queue managed to hop in. Given the length of the line, it's fair to guess the wait time was about an hour.
Iconic Tram Rides
Why would so many people waste so much of that sparse holiday weekend time to ride an old, noisy, uncomfortable vehicle when few other options were at hand?Answer is simple: Lisbon trams are iconic of the city. Tourists not only wanted to see them but wanted to get on one, probably snap a selfie in it, etc.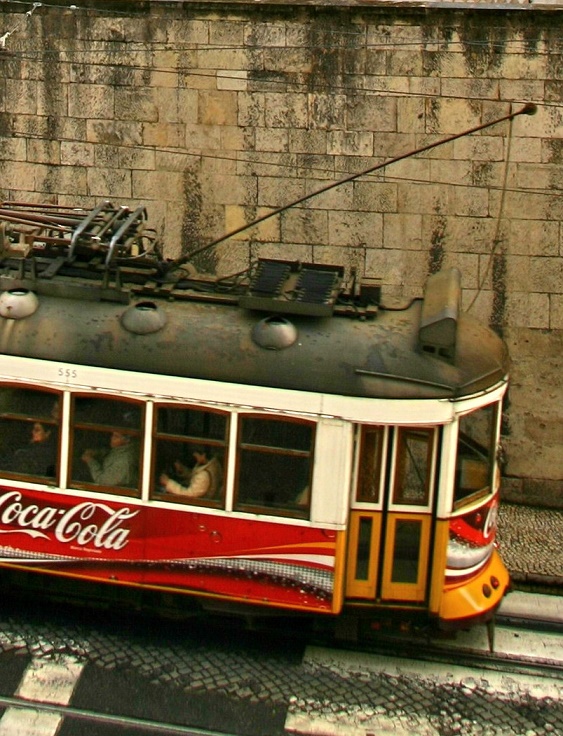 An old tram in Lisbon on a busy long weekend is hardly an efficient means of getting from A to B nor an experience a Cartesian person would qualify as "great". But that's not what the tourist wants and pays (an expensive ticket) for. He/she wants something to remember which can be told by sharing a photo, making them look good and successful, which people around them can understand and relate to.
It blew me away but that's not the point. The point is that whether you (and I) like it or not, if you, as a vendor, want to appeal to a broad market, you'd better learn from social changes such as can be observed on the global tourism market.
How do you, as a software vendor, work on your company narrative, your product offering to make it:
easy to understand?
easy to identify without possible confusion with your competition?
easy for your customers to tell others and make them look good or smart?
How much effort do you put into building your customer community, which will make them happy to participate and tell others about you?
Sure it took much more for the city of Lisbon to become a (very) popular destination. There are plenty of great and fun things to do in Lisbon beyond waiting in a queue for an old tram.
Likewise, don't worry that all the great stuff your software does is useless. The point is:
Don't take for granted that technical superiority, plus a long list of features, combined with the ability to get in front of buyers, will make your company successful in years to come.
The ability to engage with your customers is critical
Your ability to engage with your customers – present and future – via simple, understandable and yes, even iconic means, is essential in today's world.
Whether you think that's a good thing or not is irrelevant.
The good news: when you think it's time to sell your business, you'll be glad you worked on it ahead of time. What helps you sell to customers will also be helpful when selling to potential acquirers.