Candidate of the month is a feature that usually sees me posting up a short intro to 3 or 4 candidates. Now, whilst this has its appeal, what is the likelihood of locating the right candidate for your business out of those 3 or 4 candidates?
It is like deciding that you need a new car; you know exactly the type of car you need and then going to a showroom with 4 cars in it… Do you think you will find the right one? - Probably not. More likely, a quick view, kick the tyres and back to what you were doing.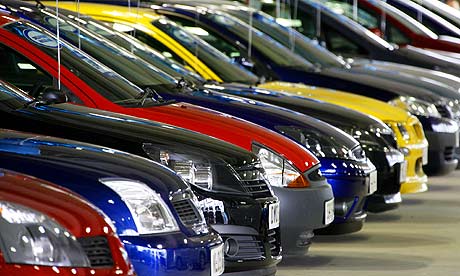 How can I change this to help you, I ask myself…? Well, returning to the car analogy, you're more likely to find what you want on Auto Trader or something along those lines. Therefore, it is very simple - You tell me what YOUR "car" would look like and I will tell you if I have one on the forecourt!!
Incidentally, my forecourt is probably the largest network and database of people in the eCM, BPM & BPO sectors, including C level, middle management, sales, pre-sales, marketing, business development and more... Couple that with the expertise to be found in our US and European offices and you have the choice you always wanted.
Tell me what your business needs:
 
Fields marked with a * are required, please complete all of these fields